Crenshaw County Virtual School brings you a new learning experience designed for your pace in your own place!
Advance your education with the freedom to learn online with award-winning Odysseyware curriculum.
It's so easy to enroll!
Take advantage of your very own online, high school environment at your pace, on your schedule!
Free to learn on your schedule.
Free to earn college credits.
Free to explore advanced opportunities.
Because we believe that each and every student deserves an exceptional education, Crenshaw County Virtual School offers accelerated learning opportunities by introducing new technology, quality curriculum, and pathways to advancement and higher education.
In-house tutoring
Advanced Placement
Extracurricular opportunities
Acceleration for early graduation
Learning in and outside of the classroom
Virtual courses approved by NCAA Clearinghouse
Science, Technology, Engineering and Mathematics courses


Explore different career paths with career & technical education.


Online classes provide flexibility, perfect for part-time workers.


Prepare for end-of-course exams & the ACT®.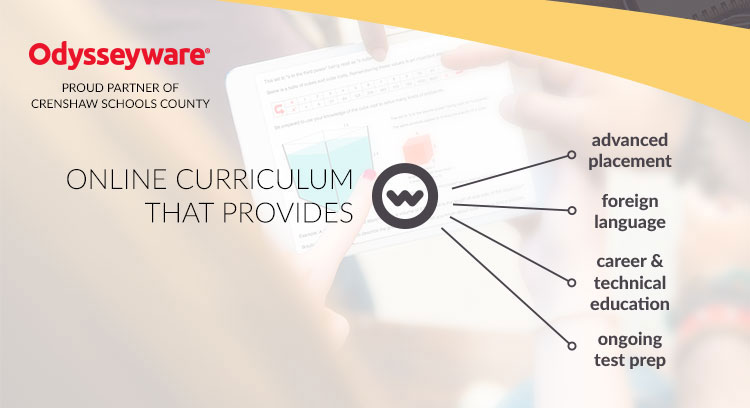 Together, we're paving Alabama's Championship Highway.